"The best part of the night is playing classic hits that light up the dancefloor!"
Dash is a charismatic DJ & MC from the Greater Toronto Area; your party is his top priority.  With a versatile approach to weddings, special events, & corporate functions; DJ Dash has serviced well over 250+ weddings and 1,000+ events. No matter the crowd or age, his energy, dance moves and mixes have been keeping the party alive since 2008.
Professional Sound & Lighting for Any Event
The perfect vibe, every time.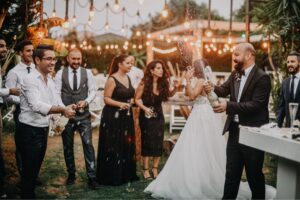 Weddings
Every memorable wedding starts with great music selection. Your family & friends will be on their feet all night long dancing to the latest hits and a customized playlist ready for your special day.
Guest requests are highly encouraged!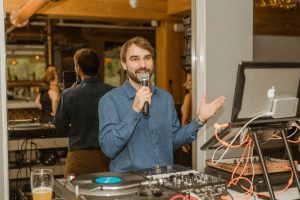 MC & Games
We want to make your event flawless; hire an experienced MC to coordinate your wedding itinerary!
There should always be time for play; make sure your next party is one for the record books with games and prize giveaways hosted by DJ Dash.
Soundtrack Trivia, Guess That Song, Treasure Hunt, Shoe Game, and more!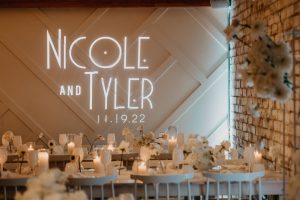 Lighting & Monogram
Build the right ambiance with dancefloor lighting and room uplights. Keep it classy with all-white for weddings or turn your space into a club; the vibe is yours to create.
Personalize your wedding decor with your own custom monogram design, projected anywhere in the venue!
Additional rentals are available; stage risers, CO2 cannon, projection, smoke, and more!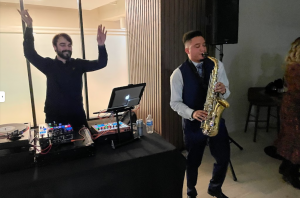 Live Musicians
Whether you're hosting a gathering or celebrating a milestone, the mood has to be just right.
Keep the dancefloor packed with live musicians and unforgettable mixes that will leave your loved ones reminiscing for months!
Library of clean songs available for school and children's events!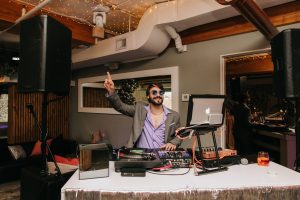 Professional Sound Hardware
Hear the difference!
Make sure your party sounds as good as it looks with the latest in PA loudspeaker technology and wireless microphone systems.
We only use the best hardware brands; including QSC Pro Audio, Shure Microphones, Pioneer Mixers & Serato DJ Pro Software!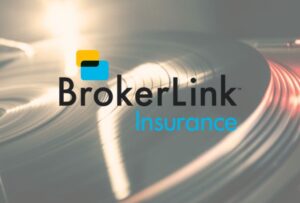 Fully Insured & Licensed
Peace of mind coverage for your event with insurance provided by BrokerLink's $5M liability policy.
High-Quality Music is purchased through Xtendamix Canada.
Connect Music Licensing via the CPDJA.
We only play the best high-fidelity tracks; audio quality is of utmost importance to our team!
Our Team
"Where passion meets skill, that's where we play."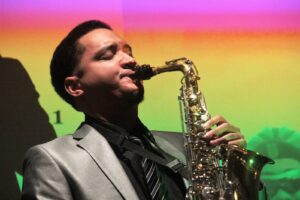 Saxophone
Indulge in the soulful melodies of a true virtuoso with Mookie Williams, an accomplished saxophonist whose passion for music has driven him to perfection. With a wealth of experience performing internationally, his skill and dedication have earned him widespread acclaim, including spotlights on CBC Music and sharing the stage with renowned artists. Whether you're hosting a wedding, corporate event, or private party, his captivating performances will create an unforgettable atmosphere.
Bring the smooth, jazzy tones of Mookie's saxophone to your special occasion, and let the music transport you and your guests to a world of sophistication and delight.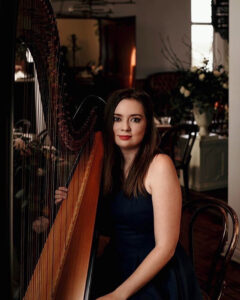 Harp
Experience the captivating artistry of Britt-Lynn Winch, an award-winning harpist whose musical talent has enchanted audiences across the globe. From a young age, Britt-Lynn discovered her passion for music, which has since been recognized with prestigious accolades such as the Harp ORMTA Award and a provincial win at the OMFA. Now, Britt-Lynn brings her extraordinary talent to the Greater Toronto Area, where she will transform your special event into a truly unforgettable experience.
Let the enchanting sounds of her harp take you on a journey of serenity that will leave your guests reminiscing.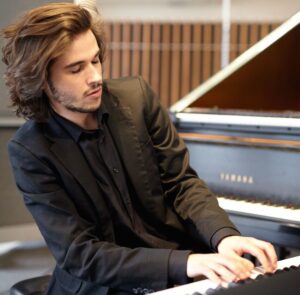 Piano
Looking to add a touch of sophistication and culture to your next event? Look no further than Reuven, one of Toronto's most sought-after pianists. With his seamless fusion of Jazz, R&B, Pop, Latin, and Klezmer styles; Reuven brings a unique creative spirit to every performance. As a graduate of the prestigious University of Toronto jazz performance program, his nuanced and expressive touch will leave you and your guests enchanted.
Book Reuven today for an unforgettable musical journey through the ages.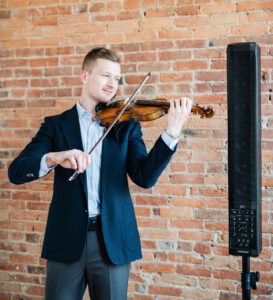 Violin
Elevate the elegance and serenade your guests with Liam,  a highly acclaimed violin virtuoso. Liam started playing the violin at the age of 7 and graduated with his Bachelor of Music degree from Wilfrid Laurier University. Beyond his captivating performances as a sought-after freelance violinist, Liam also serves as an inspiring mentor, overseeing a flourishing studio of violin and viola students. We invite you to immerse yourself and be carried away by the sublime melodies of Liam's violin, a vessel for his deep-seated passion and extraordinary talent.
Reach out to secure your wedding ceremony with us today, and let the violin strings paint a memorable backdrop to your special day!
"Your soundtrack to success."
Highly Acclaimed on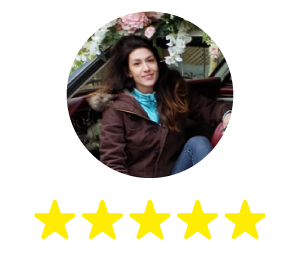 "You Knocked It Out Of The Park!!"
DJ Dash is an absolute pleasure to work with! My clients booked him for their wedding on Saturday September 1st, and I was very happy to have him take part in creating a beautiful atmosphere for my clients and their guests. He knows how to read a crowd and he is passionate about what he does. I can't tell you enough how important that is when considering a DJ. Great Job Dashmir!! You will definitely be getting some referrals from my company! 🙂 
Christina 


Owner of Dolce Vita Events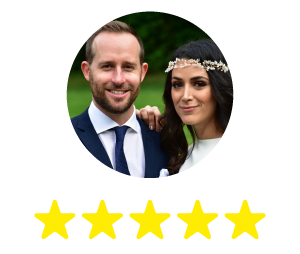 "Quality and Love"
Dash is everything you hope him to be! He's quite literally one of the best Dj's I've ever had the pleasure of listening to. His personality is infectious and he just spreads love wherever he goes! If you're looking for someone that you can put your trust in, do yourself a favour and put your trust in Dash. You should follow him everywhere you can, his DJ skills are seriously incredible.
Marc & Ori
Married on April 21 2018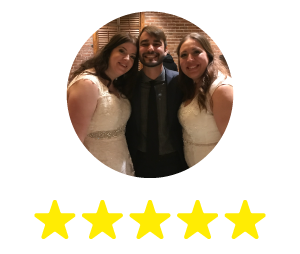 "The Perfect Mix!"
We found Dj dash online, He had great reviews. He invited us out to a venue he was djing at to listen and chat. We loved his style and hired him that day. We love r&b, pop, hip hop reggeaton, dance etc and put together a playlist he made sure to play all our songs. The cocktail music, dinner time jazz and start the night music was great. The dance floor was full all night, let me tell you when that beat dropped later in the evening we felt like we were at a club. Music makes the moment and if we had to do it over it would be Dash all the way. Thanks so much for everything!
April & Jenn
Married on March 2nd 2018
Request a Quote Now!
One less thing to worry about; Dash will reply with a fast quote!
Want to chat?